Filter Reviews
Fit
Size
Width
Problem
Leather
Color
Snug
Pain
Quality
Comfort
Look
Arch
...
Feel
Appearance
Finish
Ankle
Difference
Style
Customer Service
Slip
Heel
Socks
Support
Work
5 star rating

4 star rating

3 star rating

2 star rating

1 star rating
3rd pair in 12 years
Review by Brian C. on 4 Jul 2019
review stating 3rd pair in 12 years
Hope they last as long as the last two pairs I had.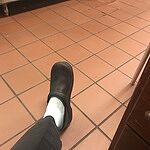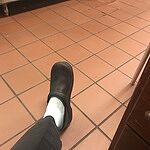 Jumping on the bandwagon
Review by Delaney on 7 May 2018
review stating Jumping on the bandwagon
I wasn't sold on the professional clogs initially, but I'm definitely a convert. I wear these all over the place.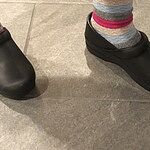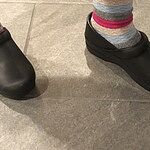 I love them
Review by Adriana on 27 May 2020
review stating I love them
My knees had been hurting from all the walking I do at the hospital, with these shoes my pain went away. I seriously love them.
Good Looking Shoe. Requires a
Review by Michael on 23 May 2020
review stating Good Looking Shoe. Requires a
Good Looking Shoe. Requires a two week break-in period
Looks nice but upset
Review by Matthew on 22 May 2020
review stating Looks nice but upset
Size was too large, sent back last month for smaller size. Still waiting for shoes.
Q: I am reading the reviews and it seems that these shoes run small in the US size. If I wear a 7 medium what would that be? A 7.5 - 8 on your chart. Many have complained that the shoe is too tight and not enough toe room, which leads me to believe it runs small. I want to order a pair but I do not want tight fitting shoes on my feet, it will be a waist of money for me.
A: Hello,
Typically, our size 37 accommodates US sizes 6.5-7. You mentioned that you wear a 7 medium and our size 37 should be the correct size for you. However, some customers that have a high instep or wear a wide width in US sizes, have found going up a size or ordering the wide width style (Wide Pro) has helped. Additionally, below is a link to a short video explaining how the clogs should fit:
dansko.com/Size%20Charts
Should you place an order with us, please know we would be happy to take your shoes back for an exchange/return should they not fit. At this time, we are currently offering free shipping on orders that ship via FedEx smart post. Also, we provide a prepaid shipping label on all returns for an exchange.
Q: Are these shoes slip resistant?