Filter Reviews
Size
Fit
Design
Support
Color
Weight
Comfort
Feet
Quality
Look
Feel
Shoes
...
Pattern
Change
Break
Pair
Clogs
Danskos
5.0 star rating

4.0 star rating

3.0 star rating

2.0 star rating

1.0 star rating
Perfect
Review by Carol on 18 Oct 2020
review stating Perfect
Put them on and I haven't taken them off.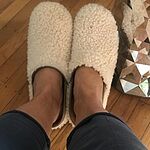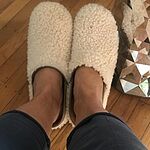 Bold and pink
Review by Meloney on 20 Jul 2020
review stating Bold and pink
How exciting to dress up
Your scrubs. Love them and super
Comfortable. I have been wearing dansko for years and they never let me down.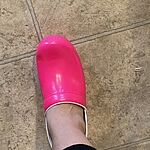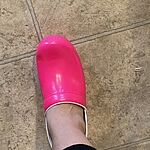 Very good quality, Fit is
Review by Holly P. on 28 Apr 2018
review stating Very good quality, Fit is
Very good quality, Fit is true to size, good support.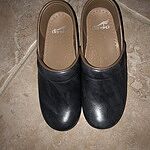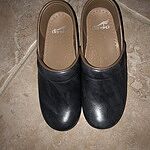 I've never seen my girlfriend so happy
Review by Aidan on 3 Mar 2021
review stating I've never seen my girlfriend so happy
I bought these clogs for my girlfriend after she not-so-subtly hinted that she wanted them very badly. I have never seen her so thrilled with anything in my entire life. Sometimes I catch her just staring at them. Every time she puts them on she just laughs for like 3 minutes straight. I think she has cried tears of joy over these clogs. I don't even know what to do now - nothing I ever get her will live up to these things. They're extremely fuzzy and comfortable, according to her. I would suggest that anyone interested in these clogs just buy them immediately, because apparently they will solve every problem in your life.
Love them
Review by Nohemi on 29 Jan 2021
review stating Love them
Even though they are little wide alike them !