Filter Reviews
Fit
Color
Leather
Heel
Quality
Look
Feel
Cushion
Style
Socks
Feet
Toes
...
5 star rating

4 star rating

3 star rating

2 star rating

1 star rating
Dansko Monsters
Review by Kristine on 1 Jan 2019
review stating Dansko Monsters
My Dansko Monster shoes are amazing , I work at an animal shelter an the water proof shoes are grrreat! Plus walking 8 miles a day these shoes are comfortable and durable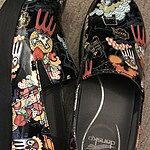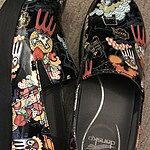 Love them
Review by Robin on 14 May 2020
review stating Love them
Love them
I love mg Danskos!
Review by Diane on 6 Mar 2020
review stating I love mg Danskos!
I love mg Danskos!
Great shoes!
Review by Michelle on 19 Jan 2020
review stating Great shoes!
Always great comfortable shoes to wear and move in. Thank you!
Beautiful Shoe
Review by Rhonda on 14 Jan 2020
review stating Beautiful Shoe
I love the tooled leather on this shoe. I wore them for the first time yesterday and they were very comfortable. In the pictures, it looks like the heel of the shoe sticks out on the sides, but it really doesn't.